Synchronize. Backup. Bootable Backup.
Whatever your backup or sync scenario, ChronoSync has got you covered!
NOT IF BUT WHEN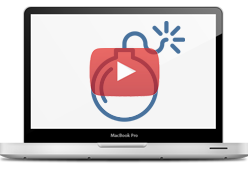 Use a computer long enough and you WILL lose data. Whether it's by accidental deletion, theft, fire, malicious act or hardware failure, data loss is one of the few guarantees in life. The only question is, how catastrophic will the loss be? Having a backup simply means that you have redundant copies of all your precious files. An effective backup strategy ensures these copies are current and readily accessible. ChronoSync can be an effective component of that strategy!
BACKUP ANY FILES YOU WANT...

ChronoSync can backup specific file types, specific folders, your entire home folder, another user account, all user accounts or your entire hard drive! It can handle just about any backup scenario you can imagine.
...TO ANY DEVICE YOU WANT

ChronoSync can place backed up data on virtually anything you can connect to your Mac. This includes internal hard drives, external hard drives, flash drives, other Macs, cloud storage, PC's, external drives, NAS drives or any other type of volume you can mount on your desktop. Perform remote backups by connecting to file servers using standard file sharing or use ChronoAgent. You can even backup to iPhones and iPads by combining ChronoSync and InterConneX!