Keep a Finger on the Pulse of Your ChronoAgents
Monitor your ChronoAgents & receive notifications from ChronoSync.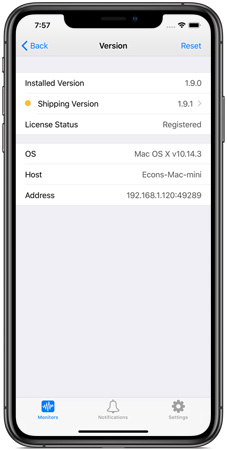 From the detailed activity view of any monitor you can see the version number of the ChronoAgent that you are monitoring. A yellow dot indicates that the version is out of date. Tapping the 'Version' cell will reveal more information, including the host operating system that the agent is running on.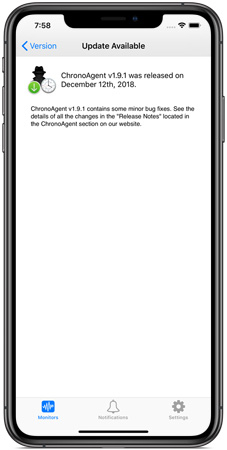 If an update is available, simply tap on the 'Shipping Version' cell and details about the update will be displayed.