Keep a Finger on the Pulse of Your ChronoAgents
Monitor your ChronoAgents & receive notifications from ChronoSync.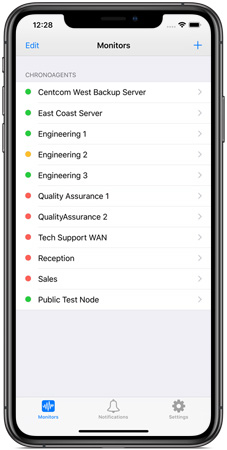 After you've created one or more monitors, each of them appear in the main Monitors list. This list appears every time you open the app on your iPhone and tap on the 'Monitors' tab at the lower left. Each monitor is listed by name. An indicator light displays the general health of the agent.
Green - everything is okay.
Yellow - the agent is running but there are some issues you might want to look at.
Red - the agent is not running or functioning properly.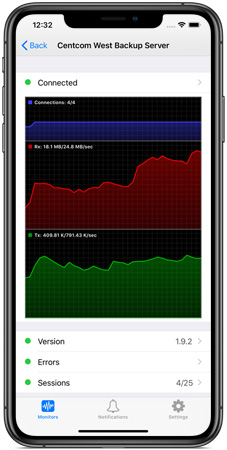 To obtain more information about a ChronoAgent, simply tap on its name in the monitor list. The detailed activity view appears showing specific information about the agent in real time!