Keep a Finger on the Pulse of Your ChronoAgents
Monitor your ChronoAgents & receive notifications from ChronoSync.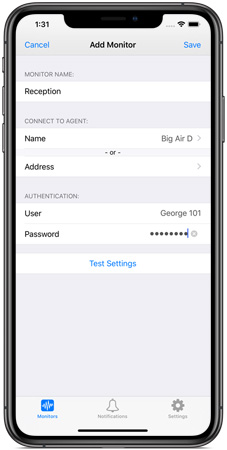 A monitor is created for each ChronoAgent that you want to observe. The process is nearly identical to creating a connection profile in ChronoSync or a remote sharespace in InterConneX. Simply identify your agent by name or specify an IP address/host name. Provide the username & password for the specific agent, give your monitor a meaningful name and you're set!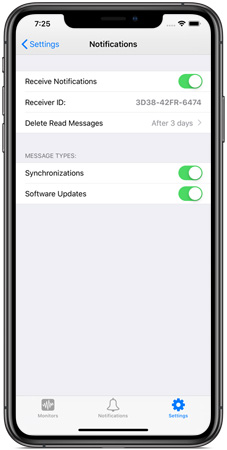 To receive push notifications from ChronoSync, all you do is turn the 'Receive Notifications' switch ON. A Receiver ID will be generated and this is what you supply to ChronoSync so it knows where to send push notifications. From that point on, sync completion notifications along with basic statistics and errors will be sent directly to your iPhone in near real-time!