Secure, Reliable, Fast, Fast and Fast!
Simply the best way to synchronize or backup between Macs
SET IT AND FORGET IT!
Once installed, ChronoAgent is configured via a System Preference pane. It is here that various settings that dictate how ChronoAgent will function are established. Once configured, you will rarely, if ever, have the need to re-configure ChronoAgent other than to change your security password from time-to-time (a recommended best-practice).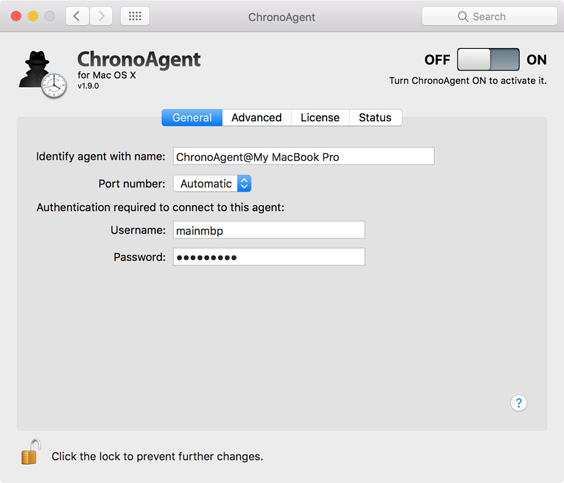 The General panel is where you name your agent and specify what username & password will be required to access it. ChronoAgent will be visible on your local network using the name you choose. More advanced settings can be configured in the Advanced panel. This includes WAN Access, User Paths, data encryption, and several other settings.