Synchronize. Backup. Bootable Backup.
Whatever your backup or sync scenario, ChronoSync has got you covered!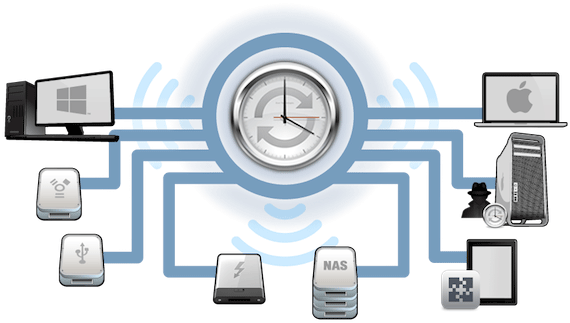 ChronoSync is an application for the Mac that can be used to synchronize or backup sets of files. It can also backup an entire system by creating bootable backups. ChronoSync can synchronize or backup to most anything you can connect to your Mac, including folders on your Mac, other Macs, PC's, and external drives. It can even synchronize or backup to iPads and iPhones using the combination of ChronoSync and InterConneX!